Get the Presentations
| | |
| --- | --- |
| Name | Title |
| Dr. Eren Soyak, Lifemote | Three Pillars of Clear Home Wi-Fi |
| Tom Gaffney, F-Secure | Can We Trust Smart Things? |
| Josef Noll, UiO og Basic Internet Foundation | 5G, 6G and Wi-Fi Network Slices |
| Erik Fagersten, Telia Norway | Trust in a Digital World |
| Christine Dalebø Gjerdevik, Datatilsynet | Artificial Intelligence and Data Protection by Design and by Default |
| Ted Tøraasen, Microsoft | Trust in the AI world |
| Jan Richard Aspheim, Hvaler kommune | Innovasjonsprosjekter innenfor smart samfunn: Utfordre det velkjente og utforske det ukjente (presentation in Norwegian) |
| Gry Tveten, Universitetet i Oslo | Big Data in Basic Science: Creating opportunity or triggering crisis? |
| Aslı Erdal, AirTies Wireless Systems | State of Home Wi-Fi & What's Coming Next |
| Nils Skøld and Jørund Kvamen, Enivest | Vår reise til auka innsikt i kundens utfordringar (presentation in Norwegian) |
| Tore R. Andreassen, Zyxel Communications | 11ax Technology and Portfolio Introduction |
| Maghsoud Morshedi Chinibolagh, Eye Networks | Energy Efficient Wi-Fi |
| Martin Jürgensen, Waoo! | How to Deliver Wi-Fi as a Service |
Invitation
We are pleased and proud to once more invite industry colleagues, vendors, and partners to come together in a professional, but informal setting over two days in Oslo, Norway.
As always, the program will be a blend of Norwegian and international speakers on stage, well-known and lesser-known technologies on display, and something you might not have expected.
The Shared Insights event is both a professional and a social venue, and a place to share practical advice and experiences. You will have plenty of time to discuss with industry colleagues, presenters, and vendors in between talks and presentations and after the main program on our first day.
This year we return to Månefisken in Sagveien, Oslo. Participation and meals are free, but any travel and accommodation costs must be covered by the participants or their employers.
Program
Sunday
Wi-Fi & Beer: Those who are in town and want to meet up, join us from 7PM and onwards for a Wi-Fi chat and refreshments at Brygg, Storgata 7 in central Oslo..
Monday
08.30-09.30
Coffee and registration
09.30
Welcome!
09.40

Dr. Eren Soyak, CEO and co-founder, Lifemote
Keynote: The Three Pillars of Clear Home Wi-Fi
WiFi has increasingly become the bottleneck for home Internet access, in most cases being far outpaced by increasing broadband speed. Obtaining and leveraging visibility within the home is a growing concern among high speed ISPs. In this talk we will discuss how home WiFi can be optimized via machine learning processing data from three sources: granular CPE data flow, support center supervision and user self-care.
Bio: Eren Soyak received his BS/MS/PhD in Electrical Engineering from Northwestern University, Evanston, IL with research in wireless video optimization for computer vision systems. Soyak has led the design and implementation of video processing systems for telecoms infrastructure, set-top boxes and consumer electronics at Ingenient Technologies and was the Director of Systems Engineering and Research for Airties Wireless Networks from 2011-2015. In 2015-2017 he was the co-founder for Lifemote Technologies, which developed computer vision systems for health analytics. In 2017, Soyak co-founded Lifemote Networks, which develops home WiFi analytics and management systems for ISPs.
10.25
Break
10.40

Tom Gaffney, Principal Consultant, F-Secure
Keynote:

11.20
Break
11.30

Erik Fagersten, CISO at Telia Norway

Trust in a Digital World
12.00

Professor Josef Noll, University of Oslo

5G, 6G, and Wi-Fi slices
12.30
Lunch
13.30

Ted Tøraasen, AI Technology Solutions Professional at Microsoft
Trust in the AI World
Can we trust AI to solve our problems? Do we need to give up all privacy in the new brave AI world?
Bio: Ted Tøraasen is a technology enthusiast with an appetite for new knowledge and 20+ years of experience in the field of IT. His main interests are AI, machine learning, security, privacy and communicating technology.
14.00

Christine Dalebø Gjerdevik, senior legal counsel at Datatilsynet
Artificial Intelligence and Data Protection by Design and by default
Training algorithms often requires huge amounts of personal data, which means that GDPR applies. GDPR states that the controller must ensure Data Protection by Design and by Default. What does that mean and how can it be implemented in technology with artificial intelligence?
Bio: Christine Dalebø Gjerdevik is senior legal counsel at Datatilsynet. Her work is primarily with privacy in the health and research sector, but also questions related to the development and use of artificial intelligence. Gjerdevik has a Master of Laws from the universities of Auckland and Bergen.
14.45
Break
15.15
Workshop
Table session/workshop about security on security and data integrity facilitated by Christine D. Gjerdevik and Josef Noll. If you have suggestions for questions relted to data integrity and future solutions that you would like to address, please let us know!

16.15
Workshop summary
16.30
Break
16.45

Jan Richard Aspheim, Hvaler municipality
Smart Community Innovation Projects: Challenging the Well Known, Exploring the Unknown What remains for municipalities to become "smart", and how do we get there? Bio: In addition to having served in the Norwegian armed forces for a number of years in Norway and abroad (Lebanon, Bosnia, Kosovo, and Afghanistan), Jan Richard Aspheim has an economics degree from BI and is also a «Klavierbauermaister» (piano builder) trained in Germany. For many years, he has been the general manager of the family business Aspheim Flygel- og Pianosenter AS.
17.15

Gry M. Tveten, University of Oslo
Big data in basic science - creating opportunities or triggering crisis?
Using examples from physics, I will illustrate how recent trends like big data and open science create opportunities and challenges established practices. Opening science by sharing data and analysis tools accelerates progress and builds confidence. On the other hand, results not being reproduced seems counterproductive.
Bio: Researcher Gry Tveten prøver å finne ut hvordan how atomkjerner oppfører seg i varme stjernemiljøer ved å gjøre laboratorieeksperimenter her på jorda.
17.50
Wrap-up day 1
18.30
Dinner
Tuesday: Smart Wi-Fi Community Focus
09.00
Coffee!
09.30

Aslı Erdal, Senior Field Application Engineer, AirTies Wireless Networks
Keynote: State of Home Wi-Fi & What's Coming Next
10.00

Nils Skøld and Jørund Kvamen, Enivest
Our Journey to Improved Insight Into the Customer's Challenges

How improved insight improves customer service
What have we learned?
What will be our focus for the next years?

Bios: Jørund Kvamen is a network consultant at Enivest, and Nils Skøld works second line customer support. Jørund's areas of expertise are configuration, operation, and troubleshooting of networking equipment, as well as provisioning customer equipment and internal IT. Nils's key qualifications are troubleshooting, customer experience, and customer center training.
10.30
Break
10.40

Tore R. Andreassen, Nordic Product Manager Service Providers, Zyxel Communications Norway
Keynote: WiFi 6 Technology and Product Update
11.10

Maghsoud Morshedi Chinibolagh, industry PhD candidate, Eye Networks
Energy Efficient Wi-Fi
Bio: Bio: Maghsoud came to Eye Networks in the spring of 2017 as our very first PhD candidate. The topic of his project is finding methods for measureing and predicting wireless connection quality. This industry PhD is a collaboration between Eye Networks and the University of Oslo. Maghsoud is also involved in EyeSaaS and the European Horizon 2020 research project SCOTT – Secure COnnected Trusted Things.
11.30
Break
11.40
TBA
12.00

Martin Jürgensen, Product Development Manager, Waoo!
Waoo Smart WiFi – How to deliver "WiFi As A Service"
Bio: Martin Jürgensen has been in charge of developing Waoo!'s IPTV and Wi-Fi solutions for more than 6 years.
12.30
Wrap-up day 2
12.35
Lunch
Meet the vendors
Several of our vendors and partners will be represented at the event. Take the opportunity to have a chat, ask questions, and get up to date!
Special thanks to AirTies and Zyxel for sponsoring this year's event.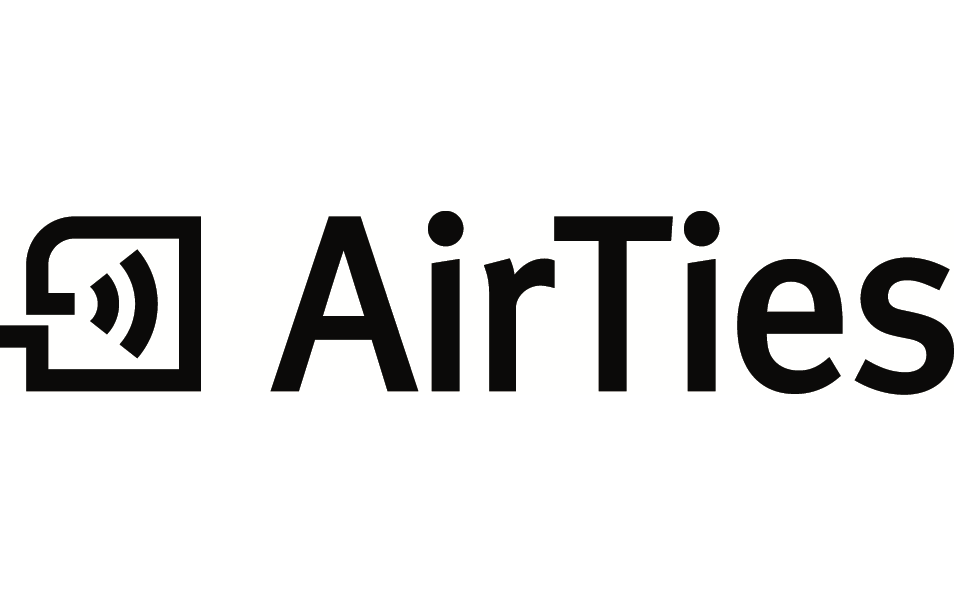 Practical Information
Venue: Månefisken, Sagveien 23A, Oslo
Times: From 29.04. at 09.30 AM until 30.04. after lunch (around 1 PM)
We end the presentations at around 6 PM Monday. In the evening there is dinner and a social event on site. fulgt av middag og sosialt samvær.
Participation and meals including dinner at the event are free of charge. Any travel and accommodation costs must be covered by the participants or their employers.
Accommodation: We recommend Scandic Vulkan, which is about 15 minutes (walking) from Månefisken, our venue. Discounted prices if you book before April 5.
Email  vulkan@scandichotels.com or call +47 21 05 71 00 
Har du spørsmål om det praktiske? Er det noe du gjerne vil presentere eller vise fram under samlingen? Noe helt annet? Ta kontakt med oss! Vi er som alltid bare en telefon eller en epost til sales@eyenetworks.no unna. 
Code of Conduct
Our motivation for hosting this event is to be a venue for mutual learning and socialization within the industry, in an informal, yet professional setting. We want the event to be inclusive to everyone regardless of gender, orientation, or ethnicity.
We have chosen to clearly communicate these values by having a simple code of conduct.
We are doing this to let everyone know where we stand, not because we have reason to expect problems. Experience from past events is that most participants already follow this code of conduct.
The short version is simple: Be nice, inclusive, and professional. Respect the boundaries of others.
The long version is also simple:
Derogatory comments adressing someone's gender, ethnicity, sexual orientation, body shape, religion or disability are not welcome at our event, on or off stage, presented humoristically or not.
Don't be physically or verbally intrusive. Not sure what topic of discussion or level of physical contact is OK with your discussion partner? Ask, and respect getting a "no".
If you experience or observe behavior that violates the code of conduct, notify Eye Networks staff.