You can also use the app to troubleshoot and monitor your wireless network and to set up a guest network or change settings.
Check this out first: Requirements for using the AirTies WiFi app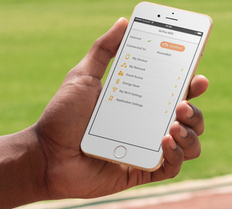 The app works only with AirTies Air 4920 and 4930.
The app is available for Android and iOS (iPhone/iPad).
Download AirTies WiFi for Android
Download AirTies WiFi for iOS
Don't have AirTies Wi-Fi yet?
Order today and get wireless at home that works right out of the box! The AirTies home pack rids you of wireless dead zones.
Private individuals can book the Airties property package from one of our resellers.