To most consumers, wifi is "the internet". At Eye Networks, we estimate that 40% of customers have a wifi solution that is quite simply inadequate to provide them with satisfactory performance. Our COO Linda Firveld commented on this in an interview with industry magazine Inside Telecom in January 2022.
404 Industry Norm Not Found
The interview was followed up with an opinion piece in Norwegian industry magazine Telecom Revy where Firveld asked the Norwegian Communications Authority (Nkom) to call a meeting with broadband providers and consumer authorities about better ways to measure broadband and possibly a new industry norm - the entire article is available in translation below.
We are happy to note that Nkom has responded and said that they will extend such an invitation and look forward to continuing the dialog!
Since the article was published, we have also noticed that the old industry norm is now gone from the Consumer Authority's website.
Wifi Is Your Business
At Eye Networks, we have no doubt - good wifi is good business, and the ISP that is not putting their customers' experience front and center now, is headed for trouble. We are ready to do our share!
This topic is of course also on the agenda for this year's Shared Insights, our customer and partner summit, which is scheduled for April 25 and 26, 2022.
Comment: We Need Better Broadband Measurements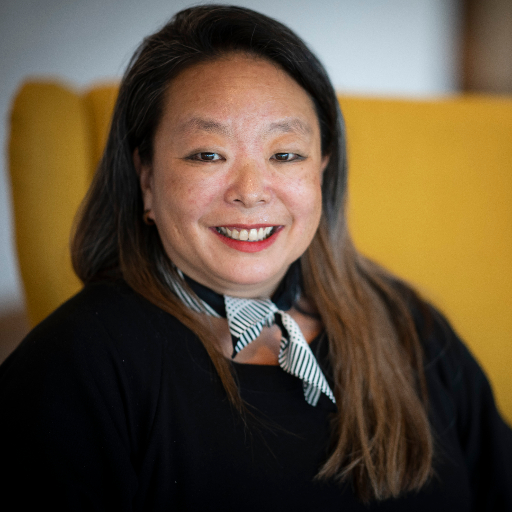 This article was published in Norwegian industry paper Telecom Revy January 24, 2022. Some dates and acronyms have been updated, and some explanations have been added for non-Norwegian readers in this translation.
We need to talk. About broadband, BEREC, net neutrality, German law proposals and what it will all mean for Norway. Invite us, Norwegian Communications Authority!
By Linda Firveld, Eye Networks AS COO
The Body of European Regulators for Electronic Communications, BEREC, wants all countries to measure internet quality in the same way. They have proposed a new methodology to this effect (PDF link), and the proposal was on an open hearing until January 28, 2022
Although this proposal is new, the discussion about Internet service quality is old. Right now the noise level in the Norwegian discourse is getting louder, and there are several reasons for this.
Unhappy Customers
Let's start with the basics: Users are annoyed by their broadband. According to 2021 survey numbers from EPSI, who has been measuring customer satisfaction in this industry for 15 years, broadband quality is not good enough. An absurd 40% of consumers are unhappy. (Linked report in Norwegian)
Although Norwegian broadband providers are very busy expanding and modernizing their networks, customers are less happy than they used to be. There is a clear gap between needs and expectations on one side, and the quality that is experienced on the other side.
We have never had more knowledge of end users than we do now, and broadband technology has never been better. Still EPSI is sounding the alarm: 40 percent of customers who have complained, report that their problem was not solved.
A Forced Discount?
What are the consequences of this discontent? Many customers do not have an actual choice, they have to stick with their current provider. Then it might make sense to look at pricing instead, as German authorities are currently doing.
The Germans are seeing an obvious connection between broadband speeds and net neutrality. If customers are not getting the capacity they are paying for, they shouldn't pay the full price. At least according to the German regulator, Bundesnetzagentur who recently ran a hearing on this proposal.
Those of us who work in this industry know that the difference between German and Norwegian broadband is enormous. Per September 2020, 4.9 percent of German households were subscribed to fiber-based broadband (source: FTTH Council) - the country ranks very low for Europe. At the same time in Norway, fiber penetration was above 50 percent. Maybe you think that would make Norwegian lawmakers ignore German ideas?
You'd be mistaken. November 30, 2021, the Norwegian Consumer Council told Norwegian technology paper digi.no: "There are definite advantages to having clear threshold values for pricing discounts, as suggested in Germany, as long as these thresholds are reasonable to the consumer. It takes away an element of judicial assessment and will make the rules easier to enforce and follow for providers and consumers alike."
Hidden Data
The Norwegian Communications Authority (Nkom) has developed the service nettfart.no (nettfart = "internet speed"). Broadband customers are encouraged to measure their transmit capacity there, and many are doing just that. These measurements give Nkom unique insight into the state of Norwegian broadband.
The authority is not eager to share this insight with us. While they are publishing statistics based on measurements run in the mobile network, the same numbers from the fixed network are being held back. I don't know why. BEREC pretty much recommends the opposite in their «Net Neutrality Regulatory Assessment Methodology» (section 6.5).
October 7, 2021, Nkom director Pål Espen Wien said that the average broadband speed for Norwegian households is 230 Mbit/s. This number is based on what customers subscribe to, not actual measurements. 
International service Speedtest publishes results of the speed tests Norwegian users run. These numbers place Norwegian average broadband speeds at 162 Mbit/s. With Nkom not publishing how they reach their numbers, it is tempting to compare 230 Mbit/s to 162 Mbit/s and deduce that something is off.
You may think that an unfair comparison. Well, according to EPSI, 1 out of 3 Norwegian customers do not think the broadband speed they are getting is in accordance with their subscription deal.
There Is An Industry Norm
Remember the industry norm for marketing and standard internet access terms for consumers? It's on the Consumer Authority's web page. Not that you need to look that closely, as it is mostly outdated or replaced by alternate guidance.
We may need a new norm. We definitely need to discuss the EU initiatives and what they mean for Norway. We need to discuss how net neutrality is connected to broadband quality, and how to measure and understand the user experience. Since wifi is the carrier for most of our online experiences, we would call it a wifi meeting.
Nkom should call this meeting and make sure the Consumer Authority as well as broadband providers are included. Together we can map out some ground rules, agree on metrics, and assess whether a new industry norm might be called for.